The Conscious Manager's AIKIDO Page
The ideogram for ki, energy, forms the middle syllable of aikido, the way of harmony with universal energy.


Links
The homepage of the Oregon Graduate Institute Aikido Club . We are the Jinshinkan Dojo of the Aikido Association of America)
Fred's aikido biography
Fred Phillips, 5th Dan, began his aikido training in early 1973. After breaking too many bones (his own, not other people's) during his year on the 1972 University of Texas judo team, Fred wandered into Bill Lee and Jay Portnow's aikido group. (Bill and Jay were, respectively, students of Rod Kobayashi and Mitsunari Kanai.) One class, and Fred knew he would practice aikido for the rest of his life.

When Fred won a graduate fellowship for research in Japan, he trained under Koichi Tohei Sensei at Ki Society HQ in Tokyo in 1975-76. In 1977, Kobayashi Sensei awarded Fred shodan, and recommended that he study with Fumio Toyoda Sensei in Chicago.

Fred ran dojos in Texas and Oregon under Toyoda Sensei's supervision. Shortly before he passed away, Toyoda Sensei advanced Fred to 5th Dan, re-aligned Aikido Association of America with World Aikikai Honbu, and registered his students' ranks with World Aikikai Honbu.

In 2004, Fred moved to Europe and has enjoyed the hospitality of Aikido Tendo in Maastricht (the Netherlands). His European job has taken him to Peru, Malta, Cyprus, Belgium, Egypt, and Vietnam. In every country, he has practiced with, or been invited to teach at, local aikido schools.

Now based in San Diego, California, Fred trains occasionally at the dojos of old friends Martin Katz and Ken MacBeth. He has taken a break from intensive aikido training in order to learn Argentine tango at El Mundo del Tango.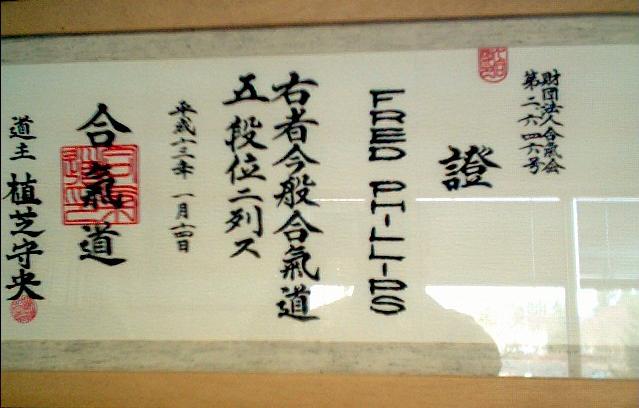 Photo Gallery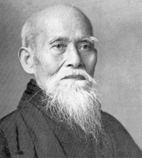 This photo of Morihei Ueshiba O-Sensei, or one like it, appears in every aikido school.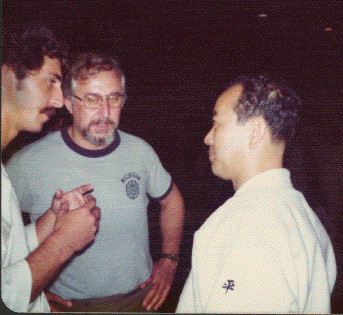 Koichi Tohei Sensei kindly responds to earnest questions from my father and me, in Chicago, 1975. I later studied under Tohei Sensei in Tokyo. Back to top.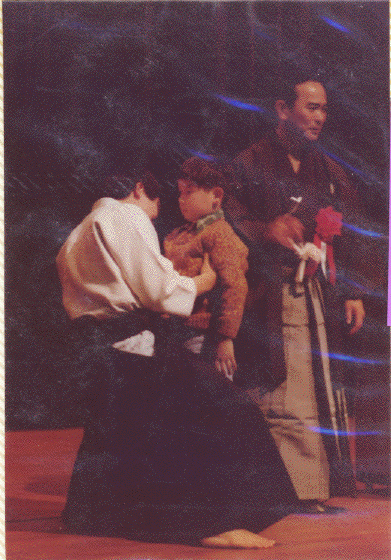 Tohei Sensei at a public demonstration in Shinjuku, New Year 1976. He is showing that it is easy to teach a child to exercise the power of ki. (Photo by author.)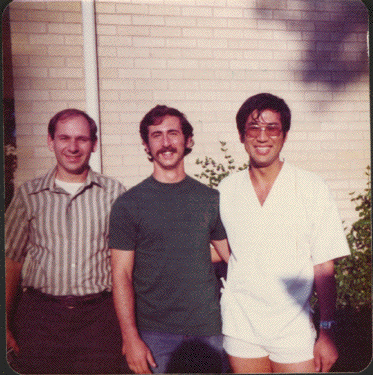 Senseis Bill Lee and Jon Takagi in front of my parents' house in Illinois, 1975. Back to top.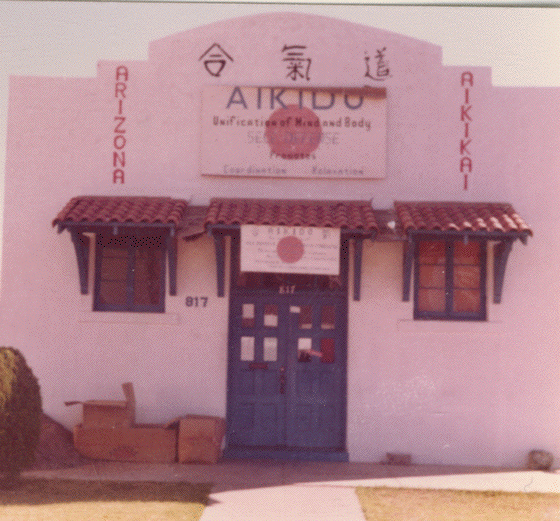 The late Jon Takagi's little adobe dojo in downtown Phoenix. (Photo by the author.)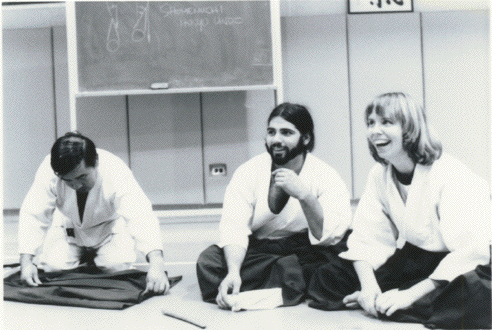 Rod Kobayashi Sensei, Armando Flores and Wynn Lee at the University of Texas. Austin, probably 1976. (Photo by the author.) Back to top.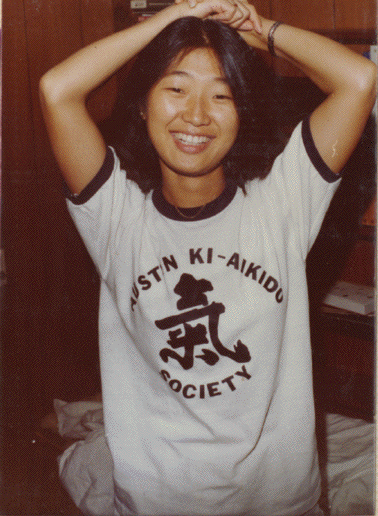 A walking ad for the Austin Aikido Club, c.1976. Who could resist? Hyonsook and I have been married since '79. (Photo by the author.) Back to top.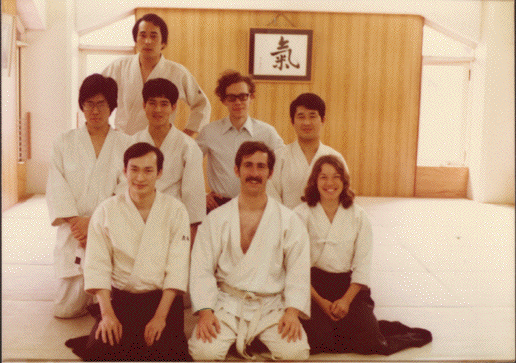 Some stalwarts of the Ki No Kenkyukai headquarters dojo in Haramachi, Tokyo, 1976. Back to top.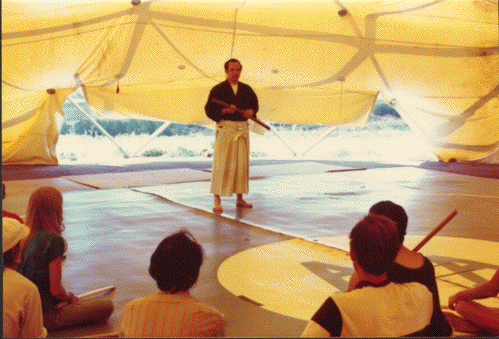 Aikijutsu class under the geodesic at Aspen Academy of Martial Art, 1977. (Photo by the author.)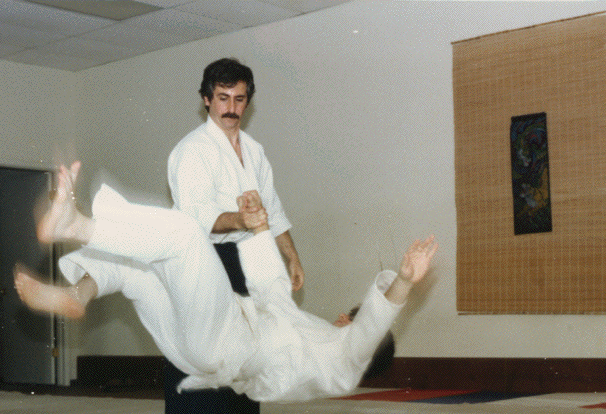 Yours truly performing jiujinage, around 1988. The courageous uke is Dan Rabinovitsj. (Photo by Margaret Schell.) Back to top.


Several of Jinshinkan Dojo's faithful core (L to R): Sergey Zaderey, Don Neuhengen, Andrea Pavlick, Robert Rios, Scott Prahl, Fred Phillips, Alex Nelson, Alex Kotov. At the Cornelius Pass Roadhouse, Hillsboro, Oregon, 1999.